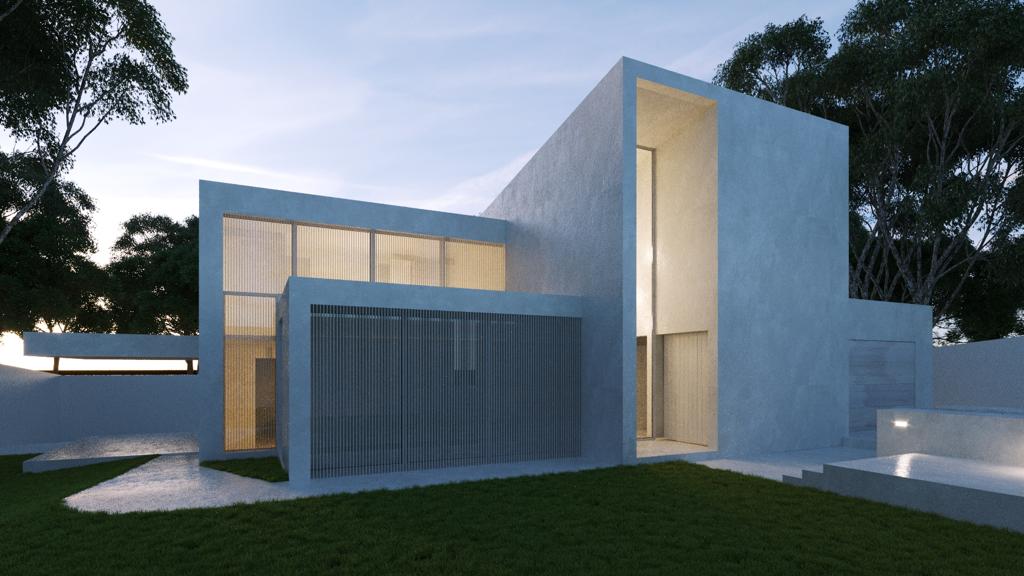 House In Vía Cabrera 110
Extension and rehabilitation of a single family
house

Authors: Rubens Cortés Cano, Raúl Rodríguez
Collaborators: Raúl Melguizo, Antonio Delgado
Quantity surveyor: Francisco Jiménez
Structure engineer: Paco Vílchez
Render: ALAN ARCHVIZ

Se trata de la reforma y ampliación de una vivienda actual, la vivienda se desarrolla en planta baja y primera, tendrá los usos de sálón, comedor, cocina, baños y dormitorios; un espacio para lavandería e instalaciones y un espacio para cochera en una esquina de la vivienda.

La vivienda busca siempre abrirse hacia el espacio ajardinado y arbolado exterior que además permite las mejores condiciones de iluminación y ventilación, así como mejores vistas.

EN/

It is the reform and extension of a current house, the house is development on the ground floor and first, will have the uses of saclon, dining room, cocina, bathrooms and bedrooms; a space for laundry and facilities and a space for garage in a corner of the house.

The house always seeks to open to the landscaped and wooded space
exterior that also allows the best lighting conditions and ventilation, as well as better views.